STUDIOS THAT PRODUCED THE TOP 5 ALBUMS OF THE 70'S
Welcome to the Odiseja studio blog, today we want to look at some of the most prominent studios of the 70's trough the best selling records of the era.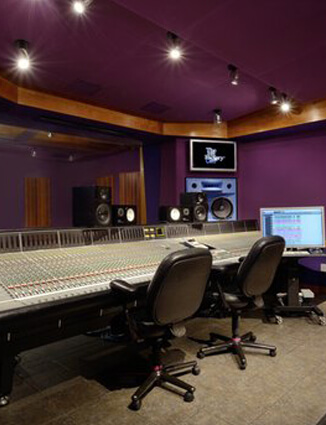 5) The Eagles – Hotel California  (15 milion sold)
Hotel California was recorded by the producer Bill Szymczyk between march and october of 1976 at two major studios of that time. The first one is Criteria Studios, located in Miami.
Criteria Studios is a recording studio in Miami, Florida, founded in 1958 by musician Mack Emerman and which went on to become the source of many hit records, especially in the 1970s.
Many top artists and producers have used Criteria. Hundreds of Gold, Platinum or Diamond singles and albums have been recorded, mixed or mastered at Criteria, including "Layla", "I Feel Good" and Eat a Peach, as well as parts of Hotel California and Rumours.
Atlantic Records regularly used the studios to record their roster of artists in the 1970s, through a connection with Tom Dowd, a leading staff engineer-producer with the label.
The Bee Gees worked in Criteria in the mid- to late 1970s and early 1980s, most notably during recording of Main Course (1975) and Spirits Having Flown (1979) In 1999, The Hit Factory purchased Criteria Studios, revamping and re-opening the studios under the new name The Hit Factory Criteria Miami. In 2017, the facility once again reverted to the original Criteria Studios name.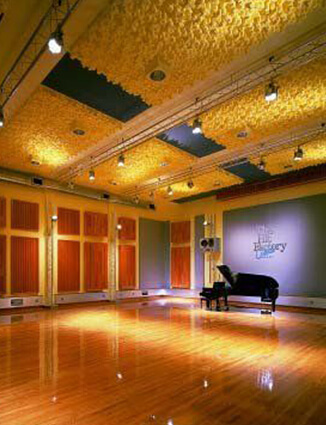 The second studio is another legendary hit factory "Record Plant" studios located in LA.
The Record Plant is a recording studio first established in New York City and later operating in Los Angeles, California, which hosts top level artists and musicians. It is mainly known for its role in innovating the recording artist's workspace, as well as being the site of many highly influential recordings over the decades, including notable albums such as The Eagles' Hotel California, Fleetwood Mac's Rumours, Eminem's The Marshall Mathers LP, Guns N' Roses' Appetite for Destruction and Kanye West's The College Dropout.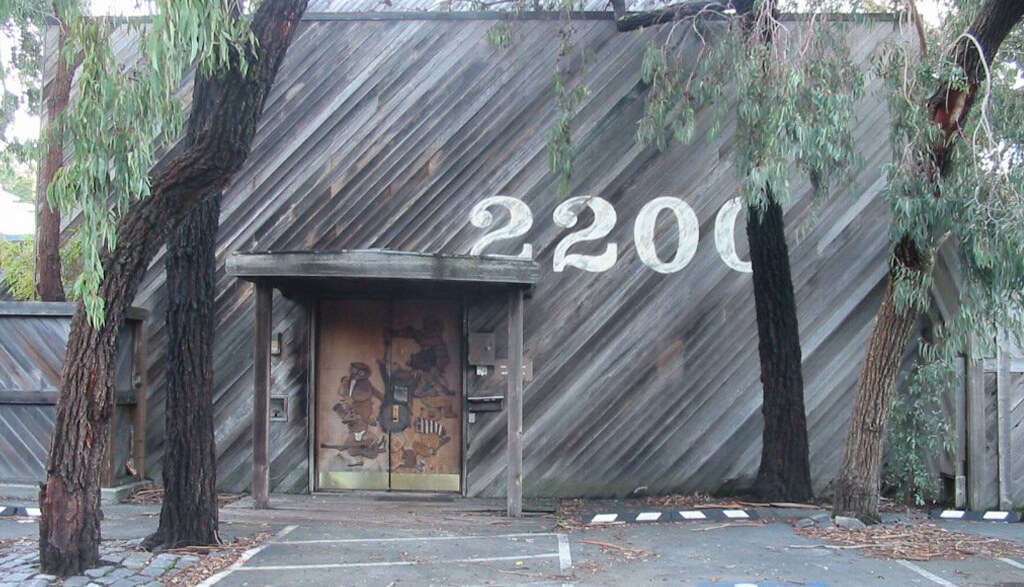 4) Boston – Boston – (17 milion sold)
Boston is the debut studio album by American rock band Boston. Produced by Tom Scholz and John Boylan, the album was released on August 25, 1976, in the United States by Epic Records.
Epic wanted the band to record in Los Angeles with a record producer, but Scholz was unwilling and wanted to record the album in his basement studio, so he hired Boylan to run interference with the label. In an elaborate ruse, Scholz tricked the label into thinking the band was recording on the West Coast, when in reality, the bulk was being tracked solely by Scholz at his Massachusetts home.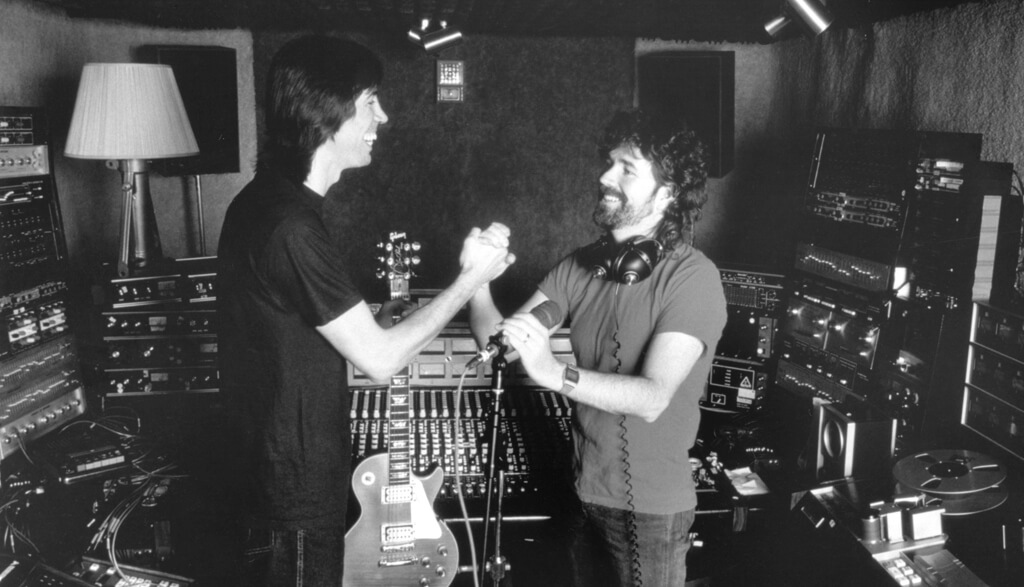 Boston was primarily recorded at Scholz's own Foxglove Studios in Watertown in "an elaborate end run around the CBS brain trust."Epic wanted a studio version that sounded identical to the demo tape, and Scholz decided he could not work in a production studio, having adapted to home recording for several years, stating "I work[ed] alone, and that was it." Scholz took a leave of absence from Polaroid, and was gone for several months to record the band's album. "I would wake up every day and go downstairs and start playing," he recalled. Scholz grew annoyed reproducing the parts, being forced to use the same equipment used on the demo. The basement, located in a lower-middle-class neighborhood on School Street, was described by Scholz as a "tiny little space next to the furnace in this hideous pine-paneled basement of my apartment house, and it flooded from time to time with God knows what." There was a Hammond organ and a Leslie speaker stuffed in the corner of the room alongside the drums; whenever it was time to record the organ parts, they would tear the drums down and pull out the Leslie. Boylan felt that while Scholz's guitars "sounded amazing," Scholz did not understand how to properly record acoustic instruments, and flew in engineer Paul Grupp to instruct him on microphone technique.[8]
Boylan's own hands-on involvement would center on recording the vocals and mixing, and he took the rest of the band out to the West Coast, where they recorded "Let Me Take You Home Tonight". "It was a decoy," recalled Scholz, who recorded the bulk back home in Watertown without CBS's knowledge. While Boylan arranged for Delp to have a custom-made Taylor acoustic guitar for thousands of dollars charged to the album budget, Scholz recorded such tracks as "More Than a Feeling" in his basement with a $100 Yamaha acoustic guitar.
3) Fleetwood Mac – Rumors (19 mil records sold)
Rumours is the eleventh studio album by British-American rock band Fleetwood Mac, released on 4 February 1977 by Warner Bros. The album was mostly recorded at the already mentioned LA studio "Recording Plant".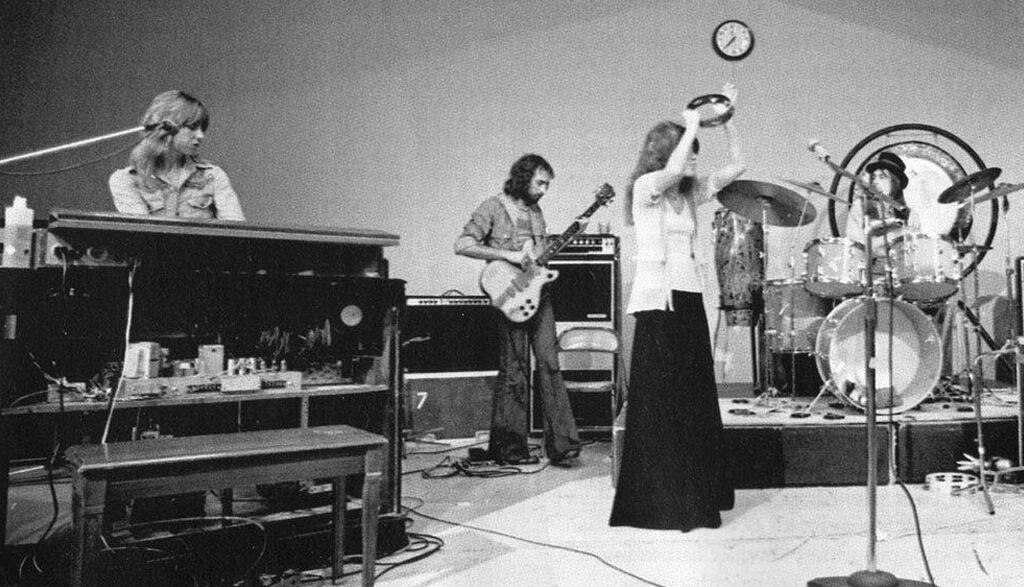 In February 1976, Fleetwood Mac convened at the Record Plant in Sausalito, California, with hired engineers Ken Caillat and Richard Dashut. Production duties were shared by the three parties, while the more technically adept Caillat was responsible for most of the engineering; he took a leave of absence from Wally Heider Studios in Los Angeles on the premise that Fleetwood Mac would eventually use their facilities. The set-up in Sausalito included a number of small recording rooms in a large, windowless, wooden building. Most band members complained about the studio and wanted to record at their homes, but Fleetwood did not allow any moves. Christine McVie and Nicks decided to live in two condominiums near the city's harbour, while the male contingent stayed at the studio's lodge in the adjacent hills. Recording occurred in a six-by-nine-metre room which included a 3M 24-track tape machine, a range of high-quality microphones, and an API mixing console with 550A equalisers; the latter were used to control frequency differences or a track's timbre. Although Caillat was impressed with the set-up, he felt that the room lacked ambience because of its "very dead speakers" and large amounts of soundproofing
2) Led Zeppelin IV (22 mil sold!)
The untitled fourth studio album by the English rock band Led Zeppelin, commonly known as Led Zeppelin IV, was released on 8 November 1971 by Atlantic Records. It was produced by guitarist Jimmy Page and recorded between December 1970 and February 1971, mostly in the country house Headley Grange.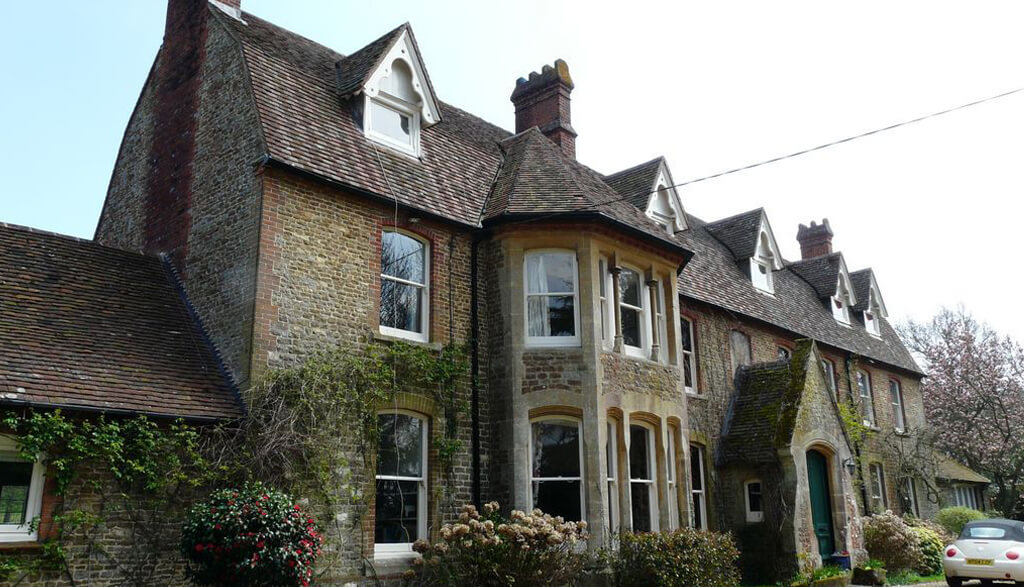 Following the release of Led Zeppelin III in October 1970, the group took a break from live performances to concentrate on recording a follow-up. They turned down all touring offers, including a proposed New Year's Eve gig that would have been broadcast by television. They returned to Bron-Yr-Aur, a country house in Snowdonia, Wales, to write new material.
Recording sessions for the album began at Island Records' Basing Street Studios, London in December 1970. The group had considered Mick Jagger's home, Stargroves as a recording location, but decided it was too expensive. They subsequently moved the following month to Headley Grange, a country house in Hampshire, England, using the Rolling Stones Mobile Studio and engineer Andy Johns, with the Stones' Ian Stewart assisting. Johns had just worked on engineering Sticky Fingers and recommended the mobile studio. Guitarist and producer Jimmy Page later recalled: "We needed the sort of facilities where we could have a cup of tea and wander around the garden and go in and do what we had to do." This relaxed, atmospheric environment at Headley Grange also provided other advantages for the band, as they were able to capture spontaneous performances immediately, with some tracks arising from the communal jamming. Bassist and keyboardist John Paul Jones remembered there was no bar or leisure facilities, but this helped focus the group on the music without being distracted.
Once the basic tracks had been recorded, the band added overdubs at Island Studios in February. Page then took the multitrack tapes to Sunset Sound in Los Angeles for mixing, on Johns' recommendation, with a plan for an April 1971 release.
However, the band disliked the results, and so after touring through the spring and early summer, Page remixed the whole album in July. The album was delayed again over the choice of cover, whether it should be a double album, with a possible suggestion it could be issued as a set of EPs.
The famous spot inside Headley Grange where John Bonhams drums were recorded! (can you imagine the acoustics?)
1) Pink Floyd – The Wall (23 milion copies sold!)
The Wall is the eleventh studio album by English rock band Pink Floyd, released 30 November 1979 on Harvest and Columbia Records. It is a rock opera that explores Pink, a jaded rockstar whose eventual self-imposed isolation from society is symbolized by a wall. The album was produced by  Bob Ezrin.
The album was recorded in several locations. In France, Super Bear Studios was used between January and July 1979, with Waters recording his vocals at the nearby Studio Miraval. Michael Kamen supervised the orchestral arrangements at CBS Studios in New York, in September. Over the next two months the band used Cherokee Studios, Producers Workshop and The Village Recorder in Los Angeles.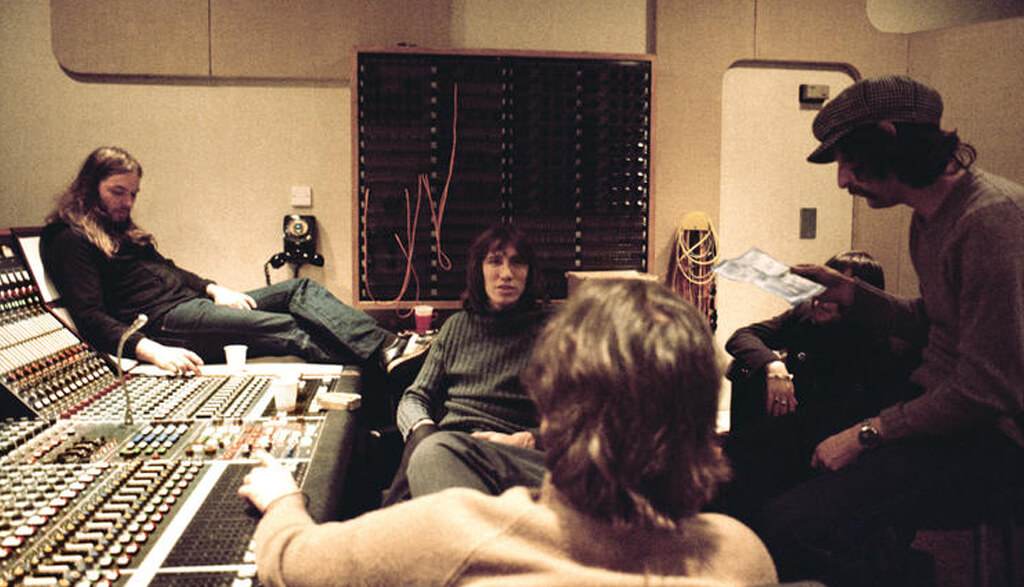 James Guthrie, recommended by previous Floyd collaborator Alan Parsons, arrived early in the production process. He replaced engineer Brian Humphries, emotionally drained by his five years with the band. Guthrie was hired as a co-producer, but was initially unaware of Ezrin's role: "I saw myself as a hot young producer … When we arrived, I think we both felt we'd been booked to do the same job." The early sessions at Britannia Row were emotionally charged, as Ezrin, Guthrie and Waters each had strong ideas about the direction the album would take. Relations within the band were at a low ebb, and Ezrin's role expanded to that of an intermediary between Waters and the rest of the band. As Britannia Row was initially regarded as inadequate for The Wall the band upgraded much of its equipment, and by March another set of demos were complete. However, their former relationship with NWG placed them at risk of bankruptcy, and they were advised to leave the UK by no later than 6 April 1979, for a minimum of one year. As non-residents they would pay no UK taxes during that time, and within a month all four members and their families had left. Waters moved to Switzerland, Mason to France, and Gilmour and Wright to the Greek Islands. Some equipment from Britannia Row was relocated in Super Bear Studios near Nice. Gilmour and Wright were each familiar with the studio and enjoyed its atmosphere, having recorded solo albums there. While Wright and Mason lived at the studio, Waters and Gilmour stayed in nearby houses. Mason later moved into Waters's villa near Vence, while Ezrin stayed in Nice.